From 2012-2016, Slow Food Santa Cruz held the Edible Gardens Tour each August/September. Public places and private homes hosted tours of their edible gardens, including demonstrations by experts in gardening and other Do-It-Yourself topics. The event was a daylong celebration of edible gardening during which participants were self-guided throughout the city on foot, bike or by car during the day, culminating in a lively happy hour celebration at the end of the tour.
September 10, 2016
In 2016, the Edible Gardens Tour travelled south to Watsonville school gardens. These programs engage children and teachers in organic gardening, provide fresh nutritious snacks at recess, and share organic vegetable boxes with the families of participating students. We were excited to help raise awareness and funds for these important programs that bring the Slow Food principals of Good, Clean, and Fair Food to the very population that works in our local fields. By engaging the youth in gardening and producing fresh food, school gardens can help heal the broken systems surrounding conventional agriculture.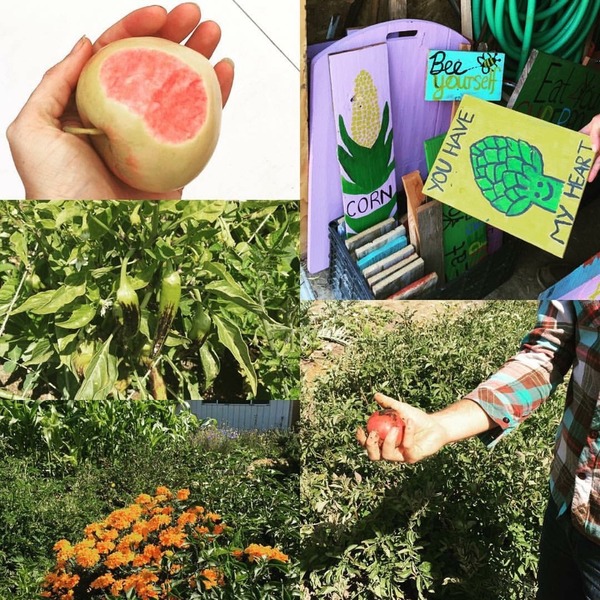 There was an after-party and silent auction to raise funds for Slow Food Santa Cruz and the Watsonville school gardens at Elkhorn Slough Brewing.
Previous Tours:
2015

Santa Cruz Edible Gardens Tour – August 8, 2015!
 2014
Santa Cruz Edible Gardens Tour – August 23, 2014!
2013
Santa Cruz Edible Gardens Tour – August 24, 2013!
 2012
Santa Cruz Edible Gardens Tour – August 25, 2012!